When you purchase ad space on OhCrapShesUp.tv, your funds are used to cover ministry conferences and travel expenses; provide "scholarships" for women in our mentorship program; and allows Beth Neibert to go wherever God sends her to share an empowering message of Christ without monetary limitations.
What you receive in return is Beth's voice behind your brand; the greatest compliment of her "borrowed authority" across her social platforms (Facebook, Twitter, and Instagram).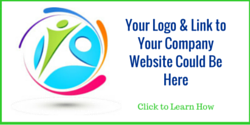 When you provide a 125 x 125px (minimum) to 250 x 125px (maximum) image (jpeg or png) that captures the essence of your brand, it will be placed in the "My Sponsors" section on the homepage. For the following commitment, Beth will also tweet about your business weekly and share your brand monthly on Facebook and Instagram.
$225.00 / 3 month period
OR
$850.00 / 1 year period
To get the process started, please submit the form below, include a link to your website, and indicate the duration you are most interested in.
Thank you for your kind consideration. I look forward to connecting with you soon.
Please note: Beth reserves the right to refuse ad space to any business that conflicts with the moral value of this website.